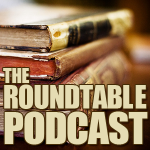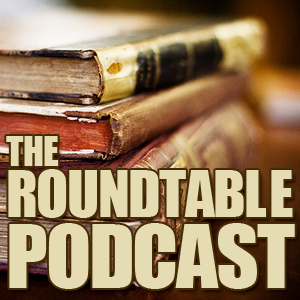 In this "pre-episode" episode, Brion and I introduce ourselves and layout what the Roundtable Podcast actually IS.
 [NOTE: The legal segment of this episode is NOT ACCURATE.  We'll be recording a follow up once we do more research]
Roundtable Podcast: Episode Zero
[warning: contains mature language]

Podcast: Download (Duration: 36:57 — 25.4MB)
Episode Content
Below are the time codes for the topics discussed in this episode
00:00 – 05:50 Introduction
00:58 What's an Episode Zero?
1:17 Dave and Brion – connections and backgrounds
1:45 Rabbit Hole Radio Theatre / OpenStage Theatre (www.openstagetheatre.org)
2:30 When Brion met Dave…
3:18 Virtues of collaborative writing
4:18 The inspiration for The Roundtable Podcast
5:50 Goals and Objectives
7:25 Esteemed Guest Hosts
8:30 Brion's Goals
10:10 Brion's Book
11:05 Dave's Goals
11:54 Dave and Brion's Podosphere experiences (including www.pseudopod.org)
17:45 Looking forward to writers' "Success Stories"
18:40 Leaning towards genre (fantasy, scifi, etc) but not exclusively
20:29 Show Format
20:48 Promos and Bumpers
22:30 Explicit warning
23:37 Potential for conflict
25:34 Legal stuff (we are NOT lawyers!)

THIS CONTENT IS INACCURATE

We will follow up with accurate legal info in a later episode

31:46 Formal Launch Date – March 6th
33:29 Feedback is WELCOME!
34:45 Wrap up
35:58 Outro
Hey! You can check it out on iTunes, too!