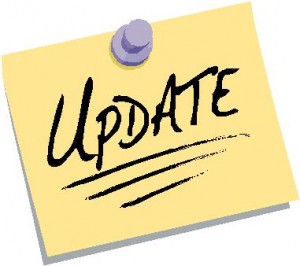 Throughout the course of this podcast, Dave and I have been like a couple of escaped mental patients, stalking host after glorious host, strapping them down and forcing them to participate in an experiment that neither one of us believed would be as monumental, thrilling, or just plain fun as this ride has been.
Add to that our guest writers, who came aboard (often tentatively and for good reason) with the skeleton of a story draped across their outstretched arms, hoping, believing, and trusting us to conjure flesh to bone, blood to muscle, and breathe to life what would inevitably lead us all to that one thing we strive to achieve every week on our show: Literary Gold! 
But what happens after the microphones are unplugged and our guests, hosts and writers alike, fall into the dead air silence at the end of the episode?  Where do they go?  What do they do?  What awesomeness prevails beyond the Roundtable Podcast in the darkened writers' studios and closet offices?
Well, now that I've mixed about every metaphor known to man, let's find out.  It truly is an honor to have the time that we've had with the amazing people that have agreed to give up several hours of their busy lives to chew the fat with Dave and I, so here's a quick update on some of the great people we've shared the mic with and a sampling of the awesomeness they're radiating.
J. Daniel Sawyer  Seriously, does this guy ever sleep? (more…)