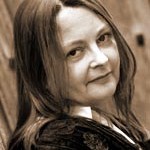 Anne Lyle has crafted a lush and intricate historical fantasy thriller – "The Alchemist of Souls" – which is (thankfully) only the first in a trilogy published by Angry Robot Books. As much as we hated to take her away from her writing, she graciously agreed to join myself and the inestimable Doc Coleman (filling in for Brion) in a marvelous discussion of crafting other races, the practical use of deleted scenes, theatrical influences, and the nature of Speculative Fiction. Join us… there's plenty of chairs. (and DO check out Anne's Workshop Episode!)
PROMO: "Haywire" by Justin Macumber (on Amazon)
Showcase Episode: 20 Minutes with Anne Lyle
[caution: mature language – listener discretion is advised]
Podcast: Download (Duration: 30:16 — 27.7MB)
Listen to this episode on iTunes
Episode Breakdown
01:00 – Anne's Amazing Tale
04:00 – How did you go about creating and evolving the Skrayling race for Alchemist of Souls?
05:00 – Always been a SciFi fan and contact with aliens is a favorite trope
05:20 – Also interested in Medeival History
05:30 – Established the Age of Discovery as the setting for the discovery another terrestrial intelligence
06:00 – How did you weave that concept of the Skraylings into the storyline?
06:30 – Blog post on John Scalzi's "Big Idea"… Inspired by "Guns, Germs, and Steel"
06:50 – What if – at the discovery of the America's – the natives weren't so easily overwhelmed
07:40 – Can you walk us through your process for creating your "alien" race?
08:10 – A degree in Zoology with an interest in animal behavior
08:20 – Cherry picked animal and bird behavior patterns and smooshed them together
08:40 – Culture evolves from Biology
09:25 – Non-fiction is a great inspiration
09:55 – You have deleted scenes on your website!
10:20 – It helped that the book had gone through so many revisions
10:55 – I'm a big movie fan and love DVD special features
11:05 – Special features for "A Knight's Tale" in particular was facinating
12:30 – Had so many great scenes that no longer fit, so polished them up and posted them for the readers
13:15 – I'm a horder of files, Scrivener really helps
13:30 – PROMO: "Haywire" by Justin Macumber
15:25 – Is your old writing still useful to you?
15:45 – Very much so
16:10 – First draft came back with the note "Needs more magic"
16:30 – I went to my old stories under the bed and drew on that to enhance the book
17:00 – Do you have a theater background?
17:05 – Parents met through an amateur dramatic society
17:20 – Pantomine is a British tradition, comic plays based on fairytales
17:35 – Women are played by men in drag… that was my dad
17:50 – Danced at the age of 8 in "Babes in the Woods"
18:15 – Do you feel your theater background has infused your writing at all?
18:50 – Well, the whole cross-dressing thing, of course…
19:20 – Mostly just applied to knowledge of theater to the book
19:30 – Theater plays a prominant role in your book… why?
19:50 – Hadn't considered putting theater in a story until read "The Reckoning" about the murder of Christopher Marlowe
20:30 – Postulated Marlowe was a spy… acting and spies just made a great combination
21:25 – What are you working on in terms of refining your skills as a writer?
22:00 – Basic process is outline and then brain dump it
22:20 – Trying to refine the overall process of getting it down and revising it
23:25 – Also working on plot pacing and progress
24:15 – Applying methods learned through Holly Lisle's course
24:25 – Write the story, then put it on index cards and analyze them
25:00 – What is it about the story you want to tell that makes you a Spec Fic author?
25:25 – It's what I always read
25:35 – Started with SciFi, then Tolkien
25:45 – Liked going to other worlds
26:00 – It gives you a broader canvas to play on
26:15 – If you're going to be true to a factual or historical setting, you're stuck with the attitudes of the time
26:35 – Spec Fic allows you to alter the parameters (like a scientific experiment)