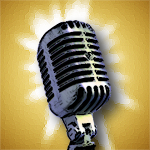 Christof Laputka – creator, writer, and producer of the epic audio event that IS "The Leviathan Chronicles" – returns to the Big chair to help workshop an inspired story idea offered up by podcaster, writter, and nefarious super-villain, Christopher Morse. Chris brings an amazing tale of alternate history with Rome under the influence of a vile and cunning criminal from the future. Julius Caesar, time travel, ironpunk automatons, roman soldiers, brothels… I mean DANG! There's SO much gold in this episode, you're going to want to bring a wheelbarrow!  (and if your thirst for literary gold is STILL unslaked, swing by Christof's Showcase Episode for even more literary gold!)
PROMO: Podio Rookie Podcast
Workshop Episode 21 (Guest Host: Christof Laputka)
[caution: mature language – listener discretion is advised]
Podcast: Download (Duration: 1:17:26 — 70.9MB)
Check out this and all our episodes on iTunes…
Coming up on Christof's Day-Planner…
Season Two of "Leviathan Chronicles" launches end of 2012/beginning of 2013 (ish… stay tuned!)
Episodes will be available absolutely free every two weeks!
The entire series will be for sale with bonus content (incl. an Epilogue leading into Season 3! Squeee!)
Also, The Directors Cut Edition of Season One will also be available (more squeee!)
In the meantime, look for Special Edition Episodes (incl. episodes written by former Roundtable Guest Host Mur Lafferty)
Like them on Facebook to stay on top of all the goodness!
And of Master Christopher's fabulousity…