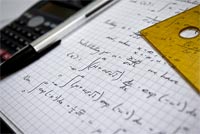 Friends, this is just fabulous. Peter Ellis – whose name you may recognize from the many insightful comments he's contributed to various posts – has indulged in some statistical research and presented us with an intriguing gift: A breakdown of the stories that we've workshopped!
With Brion and I having our heads "deep in the weeds" and focusing on individual episodes, we can't always see the trends and cycles of the stories we're engaging with each week. It's enlightening to be provided with a birds-eye view of the genres, themes, and tropes that have been workshopped on the show.
In the first 25 episodes, we have workshopped:
15 Science Fiction Stories
8 Fantasy Stories (2 Epic Fantasies)
1 story which may be either
1 story which may be neither
Within those:
12 are primarily set in or near present day, although 2 have access to magical realms (Faerie or Wonderland)
4 are set in another reality (fantasy)
3 are set in past historical periods
3 are post-apocalyptic (including 1 undersea setting)
3 are set in other solar systems (SF)
Some of the major tropes are:
5 have Aliens
5 are Superhero Stories
4 are Space Operas
4 have AI/Robots
4 have Viruses of some kind
3 are Urban Fantasies
3 have Time Travel
and you have one each for: Steampunk, Vampires, Virtual Reality, Zombies
 Only 3 pitches were for YA books, although there was a fourth where the panel strongly encouraged the writer to consider making the book YA.
Peter went on to point out some interesting anomalies in the results…
"I was also expecting Superhero stories to show up as a significant trend, but at 5 out of 25, that is only 20%, which in my personal opinion is not a significant trend." That was surprising to us as well… for a while there it seemed like every other story was a super hero tale of some kind. That's certainly not a bad thing (hell, we LOVE a good superhero tale) but as the producers of the podcast we want to offer our listeners of variety of content. Turns out the spread was balanced after all.
Peter also expressed surprise in "how few Steampunk, Urban Fantasy, Vampire, or Zombie stories were pitched. Those are supposed to be the 'big publishing fads' these days." That's an intriguing observation and I'm frankly at a loss to explain it. If anyone has some opinions or insights they'd care to share on this point, we'd love to hear them.
For myself, this was like looking through a photo album filled with dozens of bright moments from so many fabulous experiences. Some jump right out, others required a little thought to connect the data to the workshop… but each of them brought a smile to my face. So many stories, so many gifted writers and hosts, so much literary gold…
In conclusion, Brion and I would like to express our appreciation and gratitude to Peter for this insightful and evocative gift. Not only is it a wonderful summary of accomplishments from the last six months, but (more significantly) the fact that he took the time to gather and compile the information is one of the greatest compliments anyone could hope for.
Thank you, Peter!