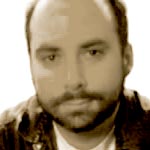 Brand Gamblin is a storyteller who aggressively pursues the evolution of his craft, striving always to push the limits of his ability and expand his comfort zone. His works to date include Science Fiction, Steampunk, Alternate Future (see? He's making this stuff up, people!) and Science Fantasy (see?). He's also possessed of a dark humor as evidenced by his wildly successful "Calls for Cthulu" video series. We spent a fabulous 20(ish) minutes with this marvelous weaver of tales discussing his transition from programmer to writer, and from outliner to pantser… we even dig into what Spec Fic really means. There's writerly goodness behind that PLAY button, friends… click it! (and check out Brand's Workshop Episode, too!)
PROMO: The Dunesteef Podcast

Showcase Episode: 20 Minutes with Brand Gamblin
[caution: mature language – listener discretion is advised]
Podcast: Download (Duration: 35:18 — 24.2MB)
Check out this and all our episodes on iTunes and on Stitcher Radio!
Episode Breakdown
00:40 – Brand's Fabulous Intro
05:25 – Could you describe what you need to do to transition from software developer to author?
06:25 – When I was growing up, I saw writers as being on some higher plane. They were the cool ones and we were the workers
06:45 – You could write a letter, but you couldn't write a novel
07:00 – I heard about NaNoWriMo and I decided to commit to it (but I knew I was NOT a writer)
07:45 – At the end of the month, I decided I had a body of work so I edited it and discovered how hard it was to find an agent
08:45 – I had heard of Podiobooks.com, it took effort and time but no money. So I podcast it
09:20 – I deliberately didn't tell any of the Calls for Cthulu fans (because there is no fan like a Cthulu Cultist, lemme tell ya)
10:10 – I wanted to see how it would do as its own property
10:25 – I through that I got to meet some amazing people… and they were all selling books
11:10 – As soon as the sales started to pay for my car, I realized this was something to take seriously
11:20 – As Nathan Lowell says, "The single greatest thing you can do to promote a book is write another one"
12:20 – When you consider the only cost is the time you put in, that's amazing
12:50 – Do you think that the success you've had in any way affects the way you write or the quality of your writing?
13:00 – I try to do something different every time I write
13:10 – When I started out, I did everything with an outline (very specifically)
14:05 – Now I'm trying being a pantser (it's going well, I thought I would crash and burn)
14:40 – If I had tried that on the first book, I'd have been paralyzed with fear
15:40 – You recently chastised yourself, saying "You shouldn't be letting a good story be a dodge for writing les that you could." Could you expand on that?
16:05 – When I wrote "Discount Miracles" I knew exactly how it was going to go
16:25 – When it was done (70K words), I told the whole story
16:50 – But with every single scene I knew where it was going to go, so the characters went there
17:05 – It's a bit like clockwork, like the characters don't need to be there (they were serving the plot)
17:40 – PROMO: The Dunesteef Podcast
18:55 – When I started writing "Invito Rex" I'm gonna throw in a couple guys who just walk through making color commentary
19:40 – I had no plan and I'm already at 50K words in 41 days
21:25 – I think the outline was necessary, then I needed to discover the outline was becoming restrictive
21:50 – I have no idea what I'm doing now… but there's some explosions and that's awesome!
22:05 – I recommend that every time you write something, find out what you didn't do before and do something different on the next one
24:50 – If you had known that 1884 wouldn't be printed, would that have stopped you from writing it?
25:05 – At the time, yeah… I think it would have. But I'm really glad I did (I just love having it)
25:50 – What is it about the Spec Fic vibe that makes it so perfect for the stories you want to tell?
26:25 – That's the stuff I read, the movies I watch… I don't consume a lot of media that isn't from "another world"
26:50 – If I had to write a straight up (literary fiction) story, that would be a real chore
27:10 – I don't feel like there's a hook
28:05 – I would have to find a story I was passionate about
28:15 – The stories I write are spawned by "Wouldn't it be cool if…" and that's not literary fiction
28:35 – But "Wouldn't it be cool if…" doesn't make a good story.  What's the next step?
29:40 – A story is linearly moving through time and you need people to be moving it
29:45 – The story is who are these people and how are they moving through it?