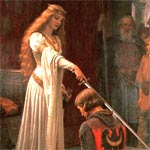 Many episodes ago we started making a promise to all our Guest Writers: Write the story… put it out in the world somehow (audio, online, e-book, print, sky writing, whatever) and we will make you a Knight of the Roundtable Podcast.
We knew it would happen.  It had to… with all this Literary Gold being flung about, somebody was going to write their story.
And then it did. John Walker, who workshopped his story back in Episode 15 with the articulate and insightful Myke Cole, took the ideas from the workshop, applied them to his story and has released it as an e-book!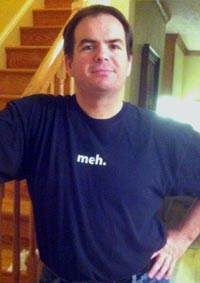 The novel is titled "In the Details" and is a continuation of John's Statford Chronicles series, a noir urban fantasy about the titular Tom Statford, private eye, and his unique status as intercessor for the very gods themselves.
We extend our sincere congratulations to John, not only for his achievement in adding more awesomeness to the world by finishing and publishing his book, but for his new and exalted status here at the Roundtable: Sir John Walker, Knight of the Roundtable… we salute you.
We recorded all the festivities… check it out!
The Knighting Ceremony of John Walker
[caution: mature language – listener discretion is advised]
Podcast: Download (Duration: 15:52 — 10.9MB)
Check out this and all our episodes on iTunes and on Stitcher Radio!