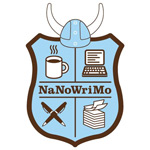 In support of the thousands of bold and dedicated writers accepting the 2012 NaNoWriMo challenge (to get 50,000 words on paper in a month), The Roundtable Podcast invited four remarkable writers to gather at the table and share their own preparations for the NaNoWriMo event.
We continue the discussion – and the fabulous brainstorming – in this second chapter of the four-part podcast. Writerly goodness is had, literary gold achieved, and a NaNoWriMo inspiration fostered!
The NaNoWriMo Project – part 2 of 4
Podcast: Download (Duration: 30:33 — 21.0MB)
Check out this and all our episodes on iTunes and on Stitcher Radio!
Listen to The NaNoWriMo Project Part 1 here…
Listen to The NaNoWriMo Project Part 3 here…
Listen to The NaNoWriMo Project Part 4 here…
Meet the remarkable people featured on this podcast…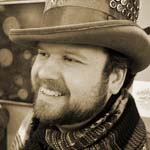 Your Co-Host: Jared Axelrod
Jared's website: jaredaxelrod.com
The superb The Battle of Blood and Ink
Fables of the Flying City: fablesoftheflyingcity.com
Jared's Tumblr feed: bornofanatombomb.com
@planetx on Twitter
And your panel of bold and dedicated writers…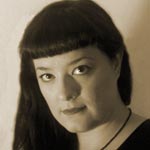 Starla Hutchton
Starla Huchton is a two-time Parsec Award nominated author, graphic designer, voice actor, and unrepentant geek temporarily based out of Newport, Rhode Island.
http://www.starlahuchton.com
http://www.designedbystarla.com
Links to all my projects are available via those websites.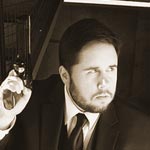 Christopher Morse
Christopher X. Morse is an actor, podcaster, writer and part-time supervillain currently residing in Philadelphia, PA with his brilliant and beautiful wife, Erica. When not trying to write or perform silly fiction, he can be found with a book of silly fiction in his hands.
http://www.christopherxmorse.com/
http://www.supervillaincorner.com/
http://twitter.com/VillainCorner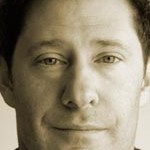 John Mierau
Serving Worlds is John's website where you can discover the fabulousity that IS John Mierau
Veronica Giguere
Check out Voices by Veronica to learn more about her incredible vocal artistry.
Visit her blog for the full spectrum of Giguere artistic awesomeness