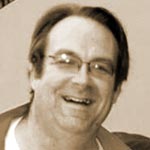 Bryan Thomas Schmidt has lived life wide and tall and true. He has pursued so many forms of storytelling – from film to music to writing – that his combination of life experience and craft provide a unique and informed insight into the entire process. His passion, enthusiasm, and witty repartee made this 20(ish) minutes fly by as we explored his transition into writing, his process, and his perspective on SpecFic, and more! (and check out Bryan's Workshop Episode too!)
PROMO: Protecting Project Pulp podcast

Showcase Episode: 20 Minutes with Bryan Thomas Schmidt
[caution: mature language – listener discretion is advised]
Podcast: Download (Duration: 37:47 — 25.9MB)
Check out this and all our episodes on iTunes and on Stitcher Radio!
Episode Breakdown
01:00 – Bryan's Awesome Intro
06:30 – Around 2008, it seems like something changed that made you focus on writing… could you describe what that was?
07:10 – I attended film school and was in the business for a while, but I was getting feedback that I was being to cliché and conventional
07:40 – So I left to travel and live some life
08:00 – Around 2003, I tried to get back into film, but I was getting too old for that stuff
08:30 – I'd had the idea for the "Worker Prince" since I was 15 (I thought "How hard can it be") (Ha!)
09:05 – I took another year off to learn my craft
09:10 – I enjoyed storytelling again, there were so many stories to tell
09:30 – How do you get past being "cliché and conventional"?
10:05 – I think you go through different phases of it
10:30 – When talking to each other, we use clichés all the time, but put it on a page it's different
10:50 – You have to have your own unique voice and if your using clichés, it's not unique
11:05 – A lot of it was just not reaching deep enough into the story
11:50 – You want to examine a story from all angles so you can write something that's unexpected
11:55 – The cool part is that eventually you get to the point that you can surprise yourself
13:05 – Do you find that you ever get swept up in a plot thread? Where do you put on the breaks and get back and revisit the other elements of the story?
13:35 – When I know the answer to that, I'll let you know
13:45 – I'm working on book three and it's SO complicated!
14:30 – I poured a lot of the emotional turmoil I was going through in my life on to the pages of book two
15:20 – I received a lot of criticism regarding character motivations and whatnot in book two
15:45 – Some of that was intentional, but some of it was getting caught up in one aspect and neglecting the others
15:55 – So basically I learned as I went
16:40 – You can't just do a data dump… you gotta work it into your story and characters
17:40 – PROMO: Protecting Project Pulp podcast
19:20 – What aspect of your stories do you enjoy working on the most?
19:40 – I really like working in the comedy banter and the action
20:05 – I sometimes I get caught up in dialog and neglect the character's inner story
20:40 – My first draft is thinner that the last draft
21:20 – With "Worker Prince" I did multiple drafts to address different aspects of my craft
21:30 – Now I incorporate much of that into my first draft because I think of it as one unit
21:35 – You internalize stuff as you learn it, so your process evolves over time
22:25 – As an author for whom faith plays such a large part of your life, what is it about scifi that's so ideal for the stories you want to tell
23:35 – I don't consider myself a religious person… it's my world view
23:50 – It's more challenging for me to write about a person who doesn't examine the world through their faith
24:15 – I haven't run into a culture that doesn't have some kind of organized faith
24:25 – It's inherent to the world we live in that we've discovered a universe that's so much bigger than we understand
24:50 – I think it lends itself to asking those bigger questions
25:15 – If you write a world WITHOUT faith, it seems less realistic
24:45 – I'm particularly given to wonder… so SpecFic feeds my sense of wonder and "What if…?"
26:15 – Also, there's an aspect of mythology that I find fascinating
27:25 – And there's the fact that I hate research and I'm lazy… if I just a make it up then I don't have do that
27:45 – Kids seem to have a challenge separating fiction from historical fact… how do you approach an iconic historic figure in a fictional setting
29:20 – With "Abe Lincoln: Dinosaur Hunter" we wanted to try and find something that would appeal to young boys
29:45 – Abe Lincoln is one of my heroes, so I thought "Let's do Young Abe"
30:40 – I did actual research because I wanted it to be grounded in history
31:30 – It's all pretty tongue in cheek… I think people will be able to spot the difference between the history and the fantastical