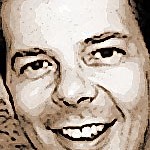 Jerry Gordon is an author and editor of short and long fiction. As an editor, his work with Maurice Broaddus in the creation of the "Dark Faith" and "Dark Faith: Invocations" anthologies have informed his knowledge and perspective on the craft and qualities of good storytelling.  Writing is own fiction – including the upcoming PRE-apocalyptic "Breaking the World" has further refined those sensibilities. This was an exceptional 20(ish) minutes where we explored the challenges of using known history in your stories, the weaving (not mashing) of genres, and the value of reviewing and critiquing other writer's works (and be sure to check out Jerry's Workshop Episode!)
PROMO: Indie Author Marketing Info – Independent and self-publication author community

Showcase Episode: 20 Minutes with Jerry Gordon
[caution: mature language – listener discretion is advised]
Podcast: Download (Duration: 37:27 — 25.7MB)
Check out this and all our episodes on iTunes and on Stitcher Radio!
Episode Breakdown
00:50 – Jerry's fabulous intro
05:50 – You seem to be drawn to contemporary events as the stage for you stories. What is it about the modern world that makes it so appealing to you??
06:30 – I was raised in a home where conversations you were supposed to avoid were at the forefront
07:00 – Politics has always been interesting to me (apparently so is the end of the world)
07:15 – I was influenced a great deal by Richard Matheson ("I Am Legend")
07:20 – And we moved around a lot so I was aware of how in some places you're popular and in others you're not
07:35 – At one point we moved and there was no one around… that isolation gave me a sense of "you against the world"
08:15 – What are the challenges of using such emotionally charged contemporary elements in your tales?
09:00 – It was a huge challenge with "Breaking the World" to deal with David Koresh and the Branch Davidians
10:05 – In a short story ("Cities of Refuge"), I used that tragedy as a short-hand tool to invoke a kind of emotional devastation
11:00 – A lot of people responded well to the story and wanted to know more about the Branch Davidians and the end of the world part.
11:45 – So I came up with the idea of 3 teenagers in the Davidian compound during the standoff and the end of the world really starts
12:50 – The teens are a great window for the reader because they (like the reader) don't believe
12:55 – Plus we get to see life inside the compound
14:15 – You have to do a lot of research to make it authentic
14:35 – I approached the book as kind of a cross-over… if you're an adult and remember those events, you'll look at it a certain way
14:45 – If not, then it'll be more about the character struggle
15:20 – I wrote the first 50 pages of the book and threw it away. I was holding strictly to history with too many people and too much going on
15:50 – Ultimately I resolved to step back and build some characters that the readers can grab on to and want to follow through this journey
16:25 – I tried to be close to history but more emotionally close
16:45 – You have to condense people and events to try and give it a more dramatic flavor
17:25 – I felt a responsibility to be emotionally truthful about what happened
17:45 – PROMO: Indie Author Marketing Info – Independent and self-publication author community

18:20 – What do you consider to be your greatest strength as a writer?
19:00 – There are two things… one is tricky to describe, the other and can explain
19:05 – I've been told I'm good with structure and design and flow
19:25 – Helping different writers find the story they're nibbling around the edge of but can't quite get to
19:45 – I started out very structural. I'm not that structured now but I started out that way.
19:55 – The other thing would be that I'm a massive fan of most forms with writing and entertainment
20:05 – I have the lit degree and heavy geek credentials and I'm as happy with Walden as I am with comic books
20:30 – I love taking aspects of different genres and putting them together
20:50 – I have a SciFi novel that takes classic space opera and brings a lot of the horror genre's sensibilities to it
21:30 – There are things in horror that you normally can't do in SciFi
21:35 – Space Opera has archetypal characters… can you take those placeholders and put real complex people in their place
22:15 – Can you take an unlikable character (common in horror) and inject that in the mix
22:25 – SciFi adventure has a "let's go on an adventure" vibe to it… what happens when no one wants to go on an adventure?
23:15 – Can I take a Shakespearean play and put it in space (the book is called "Severed Dreams")
23:50 – The primary influence will be Henry V
24:00 – Highly recommend Kenneth Branagh's DVD
24:30 – What did you discover about your own writing through the editing of an anthology?
25:05 – It's difficult to get that position right off the bat
25:20 – There are magazines like Clark's World, Apex, and Shroud that are looking for slush readers
25:35 – For the first Dark Faith anthology we received about 600 submissions
26:00 – For the second Dark Faith anthology we shortened the submission window and received about 700 submissions
26:10 – As a slush reader, you read so many stories that you quickly realize why you move one story forward and not another
26:40 – You get to a point where you can read a page and know whether the story is worth finishing
27:10 – You start deconstructing what works for you, what meshes with what you do
29:15 – There's also a great online community at Critters.org
29:30 – They're setup that you writer three critiques a month and you get ten or so for your own work
30:00 – I started doing detailed critiques of the established writers in the community and they (eventually) asked to see my work
31:00 – You learn a lot by having a dialog about what works and what you think about craft