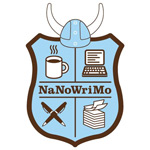 Sounds like a Bon Jovi song, doesn't it? Ooooo, we're halfway there… 0000OOO, livin' on a prayer! But these four NaNoWriMo-ers aren't relying on prayers to reach that exalted finish line of 50,000 words (although we're certainly prayin', cheerin', and rootin' for them). With only a couple weeks left, they're applying every ounce of discipline and dedication to reach their goal.
And the challenges before them are not insignificant. Real life doesn't take a holiday for NaNoWriMo, and that includes day jobs, academic responsibilities (tests?!), professional responsibilities, extracurricular commitments, family duties, health issues, and technical difficulties! And don't forget holidays (Thanksgiving isn't canceled, after all) ! This is an epic journey for our writing team and we spoke to each of them (briefly) to see how they're doing, find out what they've learned so far, and hear their plans for these last two weeks.
If you're just joining us, check out our initial interview and workshop with all four creageous (creative and courageous) members of our NaNoWriMo Team:
The NaNoWriMo Project – Halfway There
Podcast: Download (Duration: 1:00:49 — 41.8MB)
Check out this and all our episodes on iTunes and on Stitcher Radio!
Meet the remarkable people featured on this podcast…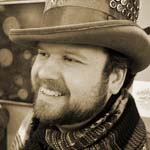 Your Co-Host: Jared Axelrod
Jared's website: jaredaxelrod.com
The superb The Battle of Blood and Ink
Fables of the Flying City: fablesoftheflyingcity.com
Jared's Tumblr feed: bornofanatombomb.com
@planetx on Twitter
And your panel of bold and dedicated writers…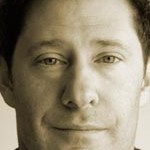 John Mierau
Serving Worlds is John's website where you can discover the fabulousity that IS John Mierau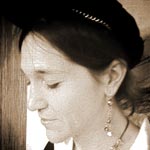 Veronica Giguere
Veronica Giguere is a voiceover artist and author. She is a co-author, voice talent, and producer for the Secret World Chronicles podcast, and she writes and worldbuilds for comic publisher IncubatorPress. She is also an active voice at HG World in The Diary of Jill Woodbine, and she continues to read for authors in the realms of science fiction, fantasy, romance, horror, and erotica. Rumors exist of an mild-mannered alter-ego steeped in academia, fueled by caffeine, who trudges through the mire of higher education administration in pursuit of the letters P, H, and D while masterminding first-year college transition curriculum. Said creature often dabbles in psychology and early adulthood learning strategies, possesses an affinity for comic books and small talking horses, and strives alongside her spouse to raise literary-minded geekchildren. Supposedly, she is an expert on time management.
Check out Voices by Veronica to learn more about her incredible vocal artistry, and Visit her blog for the full spectrum of Giguere artistic awesomeness.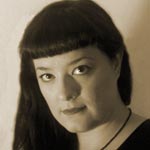 Starla Hutchton
Starla Huchton is a two-time Parsec Award nominated author, graphic designer, voice actor, and unrepentant geek temporarily based out of Newport, Rhode Island.
http://www.starlahuchton.com
http://www.designedbystarla.com
Links to all my projects are available via those websites.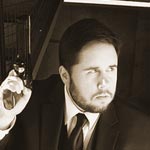 Christopher Morse
Christopher X. Morse is an actor, podcaster, writer and part-time supervillain currently residing in Philadelphia, PA with his brilliant and beautiful wife, Erica. When not trying to write or perform silly fiction, he can be found with a book of silly fiction in his hands.
http://www.christopherxmorse.com/
http://www.supervillaincorner.com/
http://twitter.com/VillainCorner