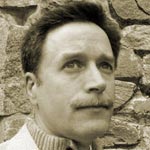 Michael Sullivan is incredibly dedicated to his craft. He studied and scrutinized the styles of the greatest writers in literature, taking the best of each to craft his authorial voice. The hard work shines through in his "Riyria Revelations" novels which have been lauded and recognized by literati and and reviewers since they hit the shelves.  In this intriguing 20(ish) minutes, Michael shares generously with me and Ryan Stevenson some of his insights into POV, the writing of prequels, using dialog to handle world-building and backstory, and more.  (and check out Micheal's Workshop Episode!)
PROMO: "Walk the Fire" shared world anthology edited by John Mierau

Showcase Episode: 20 Minutes with Michael Sullivan
[caution: mature language – listener discretion is advised]
Podcast: Download (Duration: 30:24 — 20.9MB)
Check out this and all our episodes on iTunes and on Stitcher Radio!
Episode Breakdown
00:50 – Michael's Awesome Intro
06:20 – You're currently developing "Burden to the Earth", a very different type of story from the Riyra Revelations. How are you able switch literary voice so dramatically?
07:00 – I was dissecting different authors and writing in their style
07:50 – I felt "Burden to the Earth" was an extremely good book… but I'm not sure I'd want to read it
08:05 – I was studying Pulitzer Prize winning books and I didn't like them much, they're not the kind of things I read for fun
08:35 – Did you find one style easier to write than another?
08:55 – When I wrote "Burden" is was trying to write in present tense and it was very difficult
09:00 – It makes for an interesting immediacy in the writing but it was very hard to do
09:15 – It was very event driven, so I took notes from the news during the day and then write them into the book at night
09:35 – Among the tools you use as a writer include a camera and notebook… how visual is your planning of a novel
10:15 – It's not like I'm drawing pictures of things before I start writing
10:25 – I'll take photos of places so I can remember them when I go to write them
11:05 – That's the difference between writing fantasy and writing something in the real world
11:10 – In the fantasy world you can make up whatever you want, but by the same token, I've never been in a castle bedroom so I have to make that up
11:25 – If I'm writing a scene set in a Starbucks, I just take my laptop down to Starbucks and describe what I see
11:45 – How do you find the distinction between first person and third person POVs affecting your stories
12:30 – I find first person to be rather limiting… I can do almost everything I can in first person using third person
12:35 – Usually people like first person because it lets you infuse a lot of interest and personality, strengthening the voice of the story
13:20 – I can do that with third person, plus it lets me use multiple points of view and describe scenes that the characters are directly involved with
14:15 – Promo: "Walk the Fire" shared world anthology edited by John Mierau
15:20 – In an interview, you said there was every reason for you to despise Mark Lawrence's "Prince of Thorns", but you didn't. How did that book overcome your objections?
16:00 – I was expecting it to be an awful book based on what I heard… I don't like dark and gritty, I don't like cynical stories
16:15 – I left fantasy in the early 80's. When I came back, a lot of [fantasy stories] were very depressing
16:35 – Some had done a review and trashed him as an author. That bothered me enough to read the book.
17:00 – What I found was was how well he writes
17:05 – He writes with a very interesting economy of sentence, removing all the unnecessary words
17:20 – He manages to convey more information with fewer words
17:30 – The other thing I found was that the main character was so negative and awful but you accept him because he's young and everyone else is worse than him
17:55 – He might have a problem with the second book cause the kid is growing up
18:15 – Do you have a process or mechanism to balance your workload and make sure what you're doing in one piece doesn't cross contaminate another
18:50 – You make it sound as if this is planned… it's not that easy
19:00 – Brandon Sanderson works on one book while thinking about the next and editing the previous
19:10 – I've discovered that's not a technique, that's just how it happens
19:15 – I only write one book at a time. I have to upload all the information of a book into my brain and I only have room for one
20:00 – I keep a notebook, and anytime something hits me, I write it down and don't think about it anymore
20:10 – I try to keep my mind focused on what I'm writing right now
20:30 – What do you consider to be your greatest asset as an author and what do you do to affirm that skill?
20:50 – My manly good looks, you mean?
21:00 – Probably plotting and how I develop my characters through dialog
21:10 – The one thing I learned from Stephen King is how to develop characters through their thoughts
21:50 – I didn't want to have a fantasy story with a wall of information to start it off
22:20 – So I tried to bring out the background of the world and the characters through interactions and dialog
22:40 – I don't like books that are so serious… fantasy I think has a real problem with this
22:50 – In the real world, people make jokes… especially when they're scared
23:10 – I can build a pretty tight plot where everything in the story connects and make sense
23:15 – I reuse characters, scenes, and objects… everything has a meaning to the end of the story
23:35 – In your prequels, how are you going to approach writing something in a greater detail that you've already addressed
24:30 – I wrote a short story that was put out between the release of my previous books and the Orbit release
24:40 – I don't write short stories well, so I wrote it like the first chapter of a novel
24:50 – When I was done I thought it would be a cool novel
25:00 – When I got it done I realized it didn't make sense without more explanation so I wrote the novel before it
25:20 – The challenge was that there are certain objects that are immovable, the things that are already talked about in the series
25:45 – Other than that, I knew the story… the whole thing was in my head already
25:55 – When I created the series, I created an iceberg effect
26:00 – Most of the information was never told, was never MEANT to be told.
26:05 – You get the best stuff and the rest underneath that is never explained
26:10 – So I went back and gave the background information I had for those elements