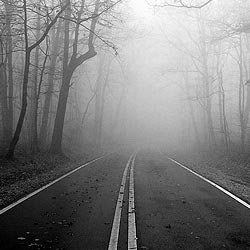 It's been quiet around here for a couple weeks. Thanks for your patience as I try to get my bearings in a world that has changed dramatically for me. I wish I had better news to share…
My mother has been diagnosed with cancer. The doctors have conducted many tests and they say it's very advanced… it's treatable, but not curable.
I'm still wrapping my head around what that means and it's introduced a lot of questions and uncertainty into my world. One thing I CAN be certain of, however, is that my priorities (at least for the foreseeable future) are changing dramatically.
With that in mind, I've decided to suspend production and distribution of The Roundtable Podcast until further notice. If we had an interview or recording scheduled, please consider it cancelled, with my sincere apologies.
Apologies? Really?
I can already hear many of you admonishing me that I have nothing to apologize for and, while I appreciate that thought, the fact is I'm breaking promises.
See, we have a contract, you and I… an agreement that started the first time you heard an episode and decided you liked it. The contract reads, "If you keep listening to episodes, I'll keep creating them." That's kind of the essence of this whole listener/podcaster relationship, right?
But even deeper than that is the idea of the Roundtable Podcast itself. Writers – one eager and willing to learn more about the craft, the other a veteran eager to share what they know – getting together for some creative brainstorming… that idea has been with me for a long time. I'm a fervent advocate of creative collaboration and the spirit of community in the context of the arts and I feel that the Roundtable Podcast fosters that, opening new connections and opportunities for participants and listeners.
I don't want to shut that down, but I don't want to do half-ass job of it, either, y'know? Something this important (to me, at least) deserves my full attention and I'm pretty sure I won't be able to give that for at least the next several months.
Indefinite Hiatus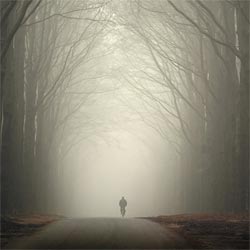 I'm invoking "indefinite hiatus", which is kind of like hitting the "Pause" button on the playback while you answer a call. The song is still there and when you're done with the call, you can hit "Play" again. Or skip to the next song. Or just turn it off and take a walk. Lots of possibilities…
I want to thank you in advance for your support and understanding. Looking ahead I see a lot of unknowns, but looking back I see an amazing array of new friends and allies, and some truly remarkable experiences that have transformed the way I see the world. For those astonishing gifts, I am forever grateful.
That sounds like I'm saying "good-bye", and I'm not.  At least, I don't THINK I am. I think of it like the end of one of those big family holidays when everyone has to go home. We stand at the door and try to convey in a few words how awesome it was to be together as if we aren't going to see each other again.
But we will… 'cause we're family. And family is important… we always find a way to get together again. It might be in a different place in a different way, but those vital life-affirming paths always find a way to cross.
I'll end this with a phrase that has been commanding my attention in recent weeks. It can be interpreted many different ways but ultimately 'hope' is what I'm going for:
It's not forever… it's just for now.