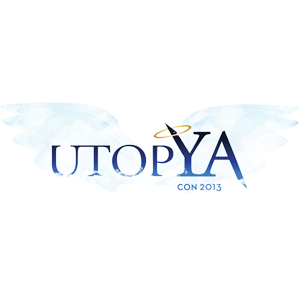 As a part of our "indefinite hiatus", The Roundtable canceled all the convention appearances and visits that we had scheduled…
… except one.
This weekend – June 28 through 30 – the mighty UTopYA Con unfurls its wings to take flight once again. UtopYA Con was founded last year by the inspired and inspiring Janet Wallace and is billed as a con "for female writers of paranormal fantasy and the readers who love them." It's a fabulous weekend of writers, readers, and creators gathering together to network, share ideas, and generally celebrate the genre.
UTopYA happens in Nashville, TN, and because it's just a half hour from my house, I can actually make the scene. In fact, I'm on three panels this year:
Friday, June 28, 3pm: SHARING THE SPOTLIGHT: CO-WRITING
MODERATOR: April Robbins
PANELISTS: Carol Kunz, author | Adam Kunz, author | Dave Robison, podcaster | Riana Lucas, author
Have a book in you, but not sure how to execute it? Work better with a partner? Need accountability and a sounding board for your creativity? The pros and cons of writing as a team will be shared in this interesting panel.
Saturday, June 29, 3pm: DIGITAL MARKETING OUTSIDE THE BOX
MODERATOR: Kallie Mathews
PANELISTS: Amanda Havard – transmedia | Dave Robison – podcasting | Chelsea Fine – audio books | Erica Erwin – Social marketing
Has it all been done? How do you get the attention of fans and publishers, build raving fans, give your marketing and your book longevity — all while trying to relate to the fans, write the next book and have a life?This session will talk podcasting, trans-media marketing and other innovative tools and strategies you MUST know to boost your image and your sales.
Saturday, June 29, 4pm: ANYTHING GOES! OPEN Q&A
MODERATOR: D.B Graves
PANELISTS: TBD
Have legal or tax questions? Want more from our guest authors? Here's your chance to create your own panel –You tell us who you want on the panel from our list of panelists. Then you submit the questions you want to ask. This is where YOU decide what you want to know without us dictating what the panel will be about! Email questions and who you want on the panel to info [at] utopYAcon.com.
I'd invite you to swing by, but it's SOLD OUT this year! If this sounds like something you want to experience, then stay tuned to the UTopYA Con site… they'll be announcing when next year's tickets are on sale (and you can bet that 2014 is going to be even bigger and more amazing).