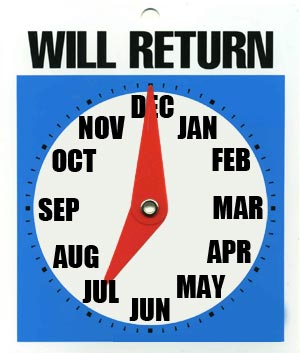 Wow. It's been a while, huh (for those of you new to the feed and are curious about the long silence, check out this blog post for clarification).
I won't keep you in suspense. New episodes of the Roundtable Podcast will be going live in July.
*cue thunderous applause and audible sighs of relief*
You all have been amazing… patient, understanding, and so very supportive of the circumstances that have kept me away from the podosphere for the better part of a year.  Without you, this past year would have been a very different and much lonelier experience. I consider myself very lucky indeed to have friends and listeners with such a generosity of spirit.
Wait… JULY!?!?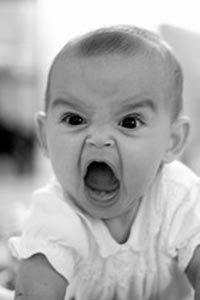 I know, it feels like a long way off, but there's a lot that goes on to make this thing happen. Have you ever seen an author's schedule? It's a temporal nightmare, like a tesseract wrapped in a black hole and overrun with deranged bore worms. Negotiating those waters takes time and patience.
Plus I have a sekrit projekt in the works that will be consuming a lot of my time between now and then. My editors aren't letting me say anything until the paperwork is nailed down, but it's pretty frickin' amazing. I'll share when I can.
Trust me, the time between now and July will fly by. Once the schedule starts coming together, I'll do a calendar post to whet your whistle.
(hmph) Fine. What Are We Supposed to do Until Then?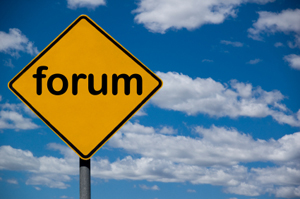 Well, there's the new Roundtable Podcast Forum.
Wait… I didn't mention that? I had been promising a forum for the RTP for months prior to the hiatus. Now that there's been a bit of grace, I figured it was good time to get it up there. See that "Forum" link up on the menu bar? That's it. Go check it out.
This is an experiment. I'm betting there's enough pilgrims on the trail of Literary Gold to support a forum community, but I'm not sure. But we'll never know until we try, right?I have topic threads for every workshop episode and interview we've posted. There's also a "Brainstorming" forum where you can post an idea or a problem and ask for feedback. And that's it… for now. I'm relying on you for suggestions for new forums or subforms. I have lots of ideas, but I'd rather let it grow organically based on what you all want to do with it.
Right now, the only rules are Wheaton's Law. Offering feedback and brainstorming ideas can be a tricky business… if you have to Google "constructive criticism", it's best to stick with focusing on the positive. Be respectful, be awesome. We'll figure out the rest as we go.
I missed you guys. I'm looking forward to getting back behind the mic.