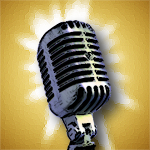 Joe McKinney returns to the Big Chair at the Roundtable to lend his superb storytelling mojo in workshopping a tale of supernatural and psychological horror (one of his many fortes). The tale is presented by the mighty Rob Smales (who has crafted more than a few tales of terror in his time). Rob's tale of childhood terror maturing into a horrifying adult nightmare sends us all digging in the grave dirt in search of blood-stained Literary Gold! (and if you missed Joe's Showcase Episode, you gotta fix that… now!)
PROMO: "19 Nocturne Boulevard"

Workshop Episode 58 (Guest Host: Joe McKinney)
[caution: mature language – listener discretion is advised]
Podcast: Download (Duration: 1:12:22 — 66.3MB)
Share your comments to this (or any) episode over at the RTP Forum!
Check out this and all our episodes on iTunes and on Stitcher Radio!
The episode is a year old, but we have NEW info on Joe's latest…

Joe's novel DOG DAYS won the Bram Stoker Award for Best YA novel of 2013 (and to celebrate Journalstone released a special edition of the book, complete with new interior illustrations).
starting a new zombie series called The Deadlands, and the first book in that series, called PLAGUE OF THE UNDEAD, comes out October 7th.
The next month, he'll be releasing his collected zombie short fiction in a book called DEAD WORLD RESURRECTION: THE COMPLETE ZOMBIE SHORT FICTION OF JOE McKINNEY.
Then, in December, his novel ST. RAGE comes out (where Joe explores that most venerable of zombies… it's a mummy story).
The Awesomeness of Rob Smales…