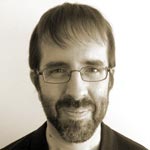 "If all real art is confrontation, then war is the only possible sublimity." — Kathe Koja, Bad Brains
This week, we darken the room and run some old Gozilla movies in the background as we welcome author and professor of film and fiction David Annandale to the Big Chair at the Roundtable. In his own words…
By night, David Annandale brings doom to untold billions as a writer of Warhammer 40,000 fiction for the Black Library, most recently in the novels The Death of Antagonis, Yarrick: Imperial Creed, The Damnation of Pythos and Maledictus. As the author of the horror novel Gethsemane Hall, he hopes to end sleep for you forever. And in his Jen Blaylock thrillers (Crown Fire, Kornukopia, and The Valedictorians), he does his best to blow up everything in sight. During the day, he poisons minds as he teaches film, video games and English literature at the University of Manitoba. If you have any fragments of hope still left, you can have them crushed at his website or by following his Twitter account.
Do you see why we wanted him on the RTP?
The conversation is made even more delightful by my remarkable co-host, Jennifer Melzer (author of The Serpent of Time novels Edgelanders and the newly released Sorrow's Peak and much more as well as being a mercenary editor extraordinaire). Together the three of us wander the literary landscape, discussing the nature of horror, the art of collaboration, the essential nature of time management, and more. Writerly goodness and intriguement are but a mouseclick away… (and you can bet there are threads of story woven in to a tapestry of literary splendor at David's Workshop Episode!).
Showcase Episode: 20 Minutes with David Annadale
[caution: mature language – listener discretion is advised]
Podcast: Download (Duration: 36:40 — 33.6MB)
We have a FORUM! Share your comments to this (or any) episode over at the RTP Forum!
Check out this and all our episodes on iTunes and on Stitcher Radio!
More on David and Jennifer…
Aside from his website, you can follow him on Twitter and on Facebook as well!
His literary works include:
As a connoisseur if film,  we thought it would be fitting to include some of his favorite movies and dirctors, which include:
Alien
Godzilla (1954)
The Omen trilogy
The Flesh Eaters
The Reptile
Tombs of the Blind Dead
and Directors Dario Argento, Mario Bava, David Cronenberg,  and Jess Franco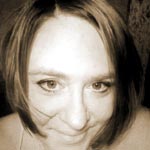 As for the remarkable Jennifer Melzer…