This week, Janet Morris and Chris Morris – creators and editors of the "Heroes in Hell" series, The Tempus Thales saga, and so much more – return to the Big Chairs (we've actually installed their own chairs, complete with brass name plates) at the Roundtable to workshop an epic space opera tale. We couldn't ask for better hosts to infuse this tale of galactic empires, rapacious alien races, and strange technological discoveries with their vast experience and insight.
The tale is offered up by our "creageous" Guest Writer, Paul K. Ellis, whose story of a conquering race subjugating humanity's expansion to the stars is rich food for our brainstorming buffet. Joining me as co-host is J. Daniel Sawyer and, for those that know him, that means the heady rush of "awesome" will soon be filling your earways. There's all of interstellar space to explore so, of course, we return with a cargo hold chock full of Literary Gold (and I highly recommend jumping into the wayback machine and savoring the delights of Janet and Chris's most recent Showcase Episode!)
PROMO:  "Empire of Bones" by Terry Mixon
Workshop Episode 70 (Guest Hosts: Janet and Chris Morris)
[caution: mature language – listener discretion is advised]
Podcast: Download (Duration: 1:11:46 — 65.7MB)
Share your comments to this (or any) episode over at the RTP Forum!
Check out this and all our episodes on iTunes and on Stitcher Radio!
In the works for Janet and Chris…

Their audiobook of "The Sacred Band" is out (and an exquisite treat for your ears and brain)
Chris is currently narrating Janet's splendid "I, The Sun".
Janet is continuing work on her latest novel on the life of Rhesus of Thrace.
You can stay up on all the latest at their Facebook Page (administered by Tempus Thales himself!)
J. Daniel Sawyer is adding to the Library of Fabulousness…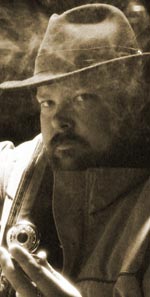 Paul K. Ellis is also creating wonders…