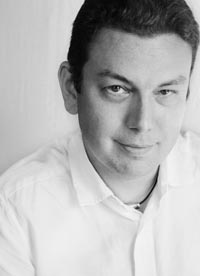 Time to fire up the Literary Gold machine! We are delighted to have Cavan Scott – author, audio playwright, and storyteller extraordinaire – return to the big (and comfy) chair at the Roundtable to apply his splendid and insightful writerly mojo to a classic RTP brainstorming session!
Our creageous (creative and courageous) Guest Writer for this episode is Peter O'Malley who brings with him a steampunk tale of alchemy, mechanical prodigies, thwarted romance, and the secret of immortality. Joined once again by co-host Terry Mixon (author of "Empire of Bones" and "Veil of Shadows" and co-host on the Dead Robots' Society podcast), we delve into Peter's story, exploring the gears and cogs of his story world, rooting through the intricacies of the characters, and emerge with armloads of Literary Gold. There's plenty to go around, so click that "PLAY" button and get some for yourself (and for even more writerly delights, you don't want to miss Cavan's Exceptional Showcase Epsiode!)
PROMO:  "Veil of Shadows" by Terry Mixon
Workshop Episode 71 (Guest Host: Cavan Scott)
[caution: mature language – listener discretion is advised]
Podcast: Download (Duration: 1:14:58 — 68.7MB)
Share your comments to this (or any) episode over at the RTP Forum!
Check out this and all our episodes on iTunes and on Stitcher Radio!
Coming Up for Cavan…

Terry Mixon's empire just keeps growing…