[image credit: AlexWild on deviantART]
We are delighted to welcome Peter Orullian – author of the Vault of Heaven series, including "The Unremembered
" and the newly released "Trial of Intentions
" – back to the Big Chair at the Roundtable to lend his considerable storytelling mojo to a story concept brainstorm of stellar proportions.

The concept is offered up by creageous Guest Writer, Keath Marx, and is a bit unconventional in the history of the Roundtable. Keath brings us (and by "us" I mean myself, Peter, and the splendid Lauren "Scribe" Harris) a setting (scifi Earth of the distant future) and a cast of characters and invites us to frolic in his concept for a bit. And frolic we do, exploring (and subverting) some scifi tropes, unraveling some intriguing story knots, and generally knocking loose a pile of Literary Gold. Feel free to join in! (and then circle back to check out Peter's "20 Minutes with…" episode. Fraught with writerly goodness!).
Workshop Episode 80 (Guest Host: Peter Orullian)
[caution: mature language – listener discretion is advised]
Podcast: Download (Duration: 1:20:02 — 110.0MB)
the RTP Forum
!
Check out this and all our episodes on iTunes
 and on 
Stitcher Radio
!
Peter has SO many more stories to share…
A novella, a short story collection, as well as some other short stories in various anthologies – all set in the world of The Vault of Heaven – are due out in the coming year (dude's writing like a mad fiend).
He's makling the scene at a LOT of cons…
Between his website, Facebook, and Twitter, you can track all the news from the World of Orullian
Our Guest Writer: Keath Marx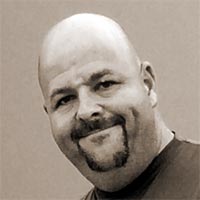 Co-Host Lauren "Scribe" Harris is frickin' BUSY!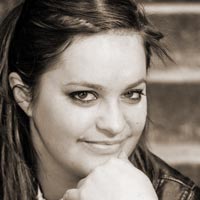 Narration:
Novels:

"The Girl in Acid Park", sequel to her novel "Exorcising Aaron Nguyen"
"Song of the Heretic" (workshopped by Lauren with Alethea Kontis in Episode 43) is being revised as it's been split into TWO books
She's celebrating SIX months as an assistant editor at Orson Scott Card's Intergalactic Medicine Show

And in July, Lauren launches a Kickstarter for an anthology she's editing titled "Elysian Springs: The Super-Skilled Nursing Home for Aging Superheroes"
You can track he doings on her blog, her podcast (Fandom PhD), and Twitters and the Facebooks
And there are several literary treats of her's you can enjoy…