C.W. LaSart – weaver of tales of horror featured in collections like "Ad Nauseam
" and "Grimm Mistresses
" – returns to the Big Chair at the Roundtable to lend her not inconsiderable talent and insight to a singular and unprecedented brainstorming session featuring – not a short story, not a novel, not an audio drama – but an actual theatrical stage play of deception, pathology, and dealing with grief while solving murders.
This theatrical workshopping premiere is provided by playwright Sarah Celiann and features the side kick of a famous detective who who must find his place in the world when his brilliant friend and colleague is killed. Stalked by a psychopath who is convinced the detective is still alive, the detective wrestles with grief, self-esteem, and a string of murders that hide a much darker agenda. Joined by the ever-fabulous Mike Luoma, the four of us indulge in an exceptional exploration of character, memory, and murder. It's everything you love about the Roundtable with an extra dash of "awesome". The Literary Gold flows like wine, so get your cup and hit the "PLAY" button (and if you think C.W.'s insights in the brainstorm are fabulous, you should definitely check out her 20 Minutes With… episode!)
Workshop Episode 83 (Guest Host: C. W. LaSart)
[caution: mature language – listener discretion is advised]
Podcast: Download (Duration: 1:07:13 — 92.4MB)
the RTP Forum
!
Check out this and all our episodes on iTunes
 and on 
Stitcher Radio
!
You're wonder what's in store for Caren…?
Sarah Celiann – Bringing hilarity and heart to the American stage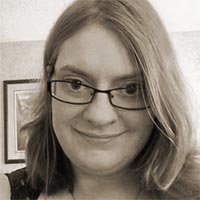 Mike Luoma is rockin' the world…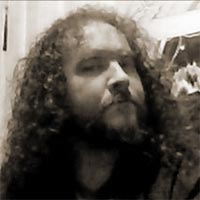 "Alibi Jones and the Hornet's Nest" is wrapping up (seven chapters to go) on Mike's fabulous Glow-in-the-Dark Radio podcast. Get you some!
He's putting the polish on the second issue of his comic "Red Hot" (which sounds fabulous)
And there's also these bits of literary fabulousity…