[image credit: Fan Ming]
Brian Kirk – author of the newly released "We Are Monsters
" returns to the Big Chair at the Roundtable to brainstorm a tale of the betrayal of a cadre of super-soldiers in an epic scifi/fantasy world.
The tale is offered up by Cameron Wall (who has been inducted in the RTP "Fan Hall of Fame" for… well, just listen to the episode) and is fraught with political intrigue, forbidden love, warring city-states, and a squad of immortal soldiers. Yeah… it's like that.
I'm joined once again by co-host and horror writer CW LaSart and we all dive into a fabulous brainstorm…
…twice.
See, we recorded it once, and then – through a catastrophic sequence of events I have no desire to get into – the audio was lost. So EVERYONE was kind enough to come back and record it again. I was nervous… the brainstorms are spontaneous, organic, creative events. You just can't repeat them. I think we came up with an effective solution AND managed to surge forward with and ever cooler workshop! Click that "PLAY" button and see for yourself! (and, by all means, if you haven't heard Brian's fabulous Showcase Episode, jump into the wayback machine – aka The Internet" – and check it out!)
Workshop Episode 85 (Guest Host: Brian Kirk)
[caution: mature language – listener discretion is advised]
Podcast: Download (Duration: 1:12:32 — 99.7MB)
the RTP Forum
!
Check out this and all our episodes on iTunes
 and on 
Stitcher Radio
!
Brian's pen is never resting…
Brian's rocking a blog tour for "We Are Monsters"… check out the updates over at his blog
He's currently shopping a dark sci-fi thriller trilogy (any agents out there, get on this… sounds utterly intriguing)
He'll be making the scene at HorrorHound conference in Indianapolis, Sept 11 – 13, 20015
His Amazon Page is destined to be filled with some truly chilling tales
Check out horror writer CW LaSart in cyberspace…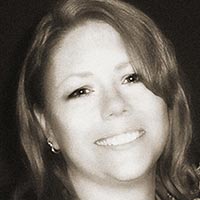 She's working on a story for possible inclusion in the "Frightmares" anthology (edited by Billie Sue Mosiman)
Her website? FABULOUS place to start!
She'll be at Stoker Con in Las Vegas, May 12 – 15, 2015
Most of her works are on display at her Amazon Page.