Django Wexler – author of the Shadow Campaigns saga ("The Thousand Names
", "The Shadow Throne
", "The Price of Valor
"), the Forbidden Library tales ("The Forbidden Library
", "The Mad Apprentice
"), and more – wrote 6 full novels before he finally published one. His commitment to his craft is matched by his love of history and storytelling which infuses his tales a rich tapestry of authentic and engaging storytelling.

Joined by former Guest Writer, David Sobkowiak, we engage Django in some marvelous writerly discourse, exploring the writing of middle-grade fiction, crafting narratives for large-scale battles, the evolution of minor characters into major POV entities, and more. Kick back, pour yourself your favorite libation, and open the loading dock for your brain, 'cause we have some writerly goodness to pour into it (and definitely catch Django's fabulous Workshop Episode).
PROMO:  "The Black" by Paul E. Cooley
(and check out the Parsec Award Winning audio version)
Showcase Episode: 20 Minutes with Django Wexler
[caution: mature language – listener discretion is advised]
Podcast: Download (Duration: 42:03 — 57.8MB)
We have a FORUM! Share your comments to this (or any) episode over at the RTP Forum!
Check out this and all our episodes on iTunes and on Stitcher Radio!
Django on the Internet…
His website is gorgeous and chock full of links, updates and insights into his view of the world.
His Amazon Page will connect you to the full scope and fabulousity of his canon!
David Sobkowiak: a gentleman of tales and intriguements…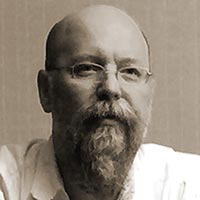 Dave's Blog is his secret lair on the web where he explores his many creative pursuits (though mostly fiction and audio drama)