Django Wexler – author of the Shadow Campaigns saga, the Forbidden Library tales, and more – returns to the Big Chair at the Roundtable to lend his not-inconsiderable story mojo to workshopping a tale of a brutal proving ground for the chosen of the gods.

The tale is offered up by creageous Guest Writer Will Wittman, a story of one of the many "chosen ones" of the gods selected to bear their power in the world after the deities perish. With David Sobkowiak as my co-host, we dive into the world of Greek mythology like satyrs at a bacchanal (only with words instead of wine). The end result is about the same… reeling minds (from brainstorming), weary limbs (from flailing), and the whole place strewn with Gold of the Literary variety. There's plenty to go around, so hit that "PLAY" button and get some for yourself (and be sure not to miss Django's fabulous 20 Minutes With… interview!)
Workshop Episode 87 (Guest Host: Django Wexler)
[caution: mature language – listener discretion is advised]
Podcast: Download (Duration: 59:39 — 82.0MB)
the RTP Forum
!
Check out this and all our episodes on iTunes
 and on 
Stitcher Radio
!
Django has many streams of awesomeness in the world…
"Palace of Glass", the 3rd in the Forbidden Library series comes out in April 2016
He's in several anthologies including "Blackguards: Tales of Assassins, Mercenaries, and Rogues" (from Ragnarok Publications), "Operation Arcana" and "Press Start to Play" (both edited by John Joseph Adams)
Asimov's Magazine FINALLY got around to publishing one of his stories ("The End of the War")
His erotica tale, "Magic Beans", appears in the "Coffee: Hot" anthology
He's up for an Endeavor Award, presented at Ory Con, Nov 20-22 in Portland, OR
His website is gorgeous and chock full of links, updates and insights into his view of the world.
His Amazon Page will reveal his literary wonders and you can follow him on Facebook and Twitter, too!
David Sobkowiak: a gentleman of tales and intriguements…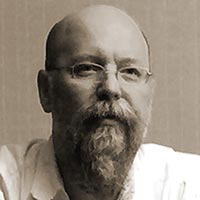 Currently finishing a murder/thriller tale
Is preparing to create an audio drama as a prequel to a novel
Dave's Blog is his secret lair on the web where he explores his many creative pursuits (though mostly fiction and audio drama)