Andrea Phillips – author of "Revision
", "The Daring Adventures of Captain Lucy Smokeheart
" and so much more, returns to the Big Chair at the Roundtable to lend her diverse and refined storytelling mojo in workshopping a tale of death denied and the obsessive allure of creative success.

Our brainstorming feast is provided by creageous Guest Writer Laura Nicole (author, vocal performer, and host of the Gypsy in the Attic podcast), a tale of an obsession so powerful that it defies death… but Death can never be denied. Joined once again by the charming and insightful Dave Thompson as my co-host, we launch into tangled weave of story treads, untying knots (and making a few of our own), until we knit ourselves a tapestry of Literary Gold. Come and get a yard or two for yourself… that "PLAY" button ain't gonna hit itself (and be sure not to miss Andrea's exceptional 20 Minutes With… interview!)
Workshop Episode 88 (Guest Host: Andrea Phillips)
[caution: mature language – listener discretion is advised]
Podcast: Download (Duration: 1:15:39 — 103.9MB)
the RTP Forum
!
Check out this and all our episodes on iTunes
 and on 
Stitcher Radio
!
Andrea is weaving a tapestry of awesomeness…
David Thompson has much mojo hitting the web…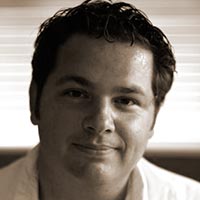 Apex Magazine will feature his story "All Things to All People" at the end 2015
Beneath Ceaseless Skies will show case his tale  "Blessed Are Those Who Have Seen and Not Believed" also towards the end 2015
And his "Aaaaand Welcome Back" Anthology – a collection of his own stories, including new tales never before published – will soon be available for all to enjoy
His blog is an excellent way to stay on top of all his doings.