[artwork by Akihiko Yoshida]
Marguerite Reed, author of "Archangel: The Chronicles of Ubastis
", returns to the Big Chair at the Roundtable to lend her superior brainstorming mojo to a tale of demon hunters, necromancers, and the quest for redemption.


The tale is offered up by Guest Writer Gilberto Galvez and features two cultures in a land of demons and corruption and the demon hunter who must risk everything to retrieve his his master from the clutches of a mad necromancer. With Lauren "Scribe" Harris ("Exorcising Aaron Nguyen (The Millroad Academy Exorcists Book 1)
" in the mix, we explore the shadowed recesses of character and conflict, teasing out threads of gold and weaving them into a tapestry of epic storytelling. The Literary Gold is strewn like Mardi Gras beads and there's plenty for you… just click that "PLAY"  button (and make sure you've checked out Marguerite's 20 Minutes With… Interview!)
Workshop Episode 91 (Guest Host: Marguerite Reed)
[caution: mature language – listener discretion is advised]
Podcast: Download (Duration: 1:07:50 — 93.2MB)
the RTP Forum
!
Check out this and all our episodes on iTunes
 and on 
Stitcher Radio
!
Marguerite on the internet…
Guest Writer: Gilberto Galvez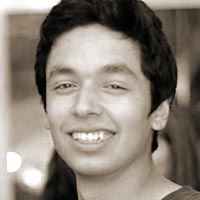 Check him out on Twitter
and his NaNoWriMo profile
Lauren "Scribe" Harris bring's her A-Game to everything…