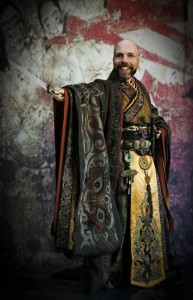 Listen to Michael's Knighting Ceremony
(From Michael's website)
I have wanted to be an author ever since I fell in love with books at about the age of 12. The only problem is I didn't know how to get there. Since the world expects us to make money most of my adulthood has been spent working as a carpenter (from teenage years till late 20s) and then as a mortgage professional. (27 to 39) I worked in mortgages for over 10 years. By the time I was working in management I discovered I hated it. With that realization I quit my rather well paying job in 2010 to be self-employed and pursue a career as an author.
To earn a living I started ClearCut Notary. My business provides mobile notary services, specialized in facilitating real estate transactions. I now also work as a freelance writer, and freelance carpenter. I've owned ClearCut Notary for nearly five years, but now I want to break out as an author.
Rise of The Paladin, Book One of the Warrior's Path series, will be available January 1, 2016.
Book Two will be available April of 2016.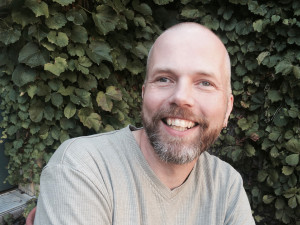 When I first started this new path I did not understand the indie publishing revolution that was about to reshape our world. Because of that I did not know there was an immediate path to publication. I think that was a good thing. While I learned about indie publishing I worked on my craft. I have always studied story-More pursue than study lately. You see, I cannot find him… it's been twenty years now and I'm starting to lose confidence. I just work for Vizzini to pay the bills. There's not a lot of money in revenge…
Oops, that's someone else's story. Ahem…
My study of story did not always include writing. In the time since I quit my job-a little before actually-I've been actively writing. I've even published a little under a pseudonym, which shall never be named. While I've earned a few bucks from my writing, the effort to make it my main revenue stream has not been concerted. Now, that is all about to change.
There are several places you can go to join with me on my adventure. The top two places I would recommend is my website mjbrudenell.com and my Facebook author page. You can also find me at Google+ and Twitter @MJBrudenell.