David Nickle – author of Knife Fight and Other Struggles, Eutopia, and so much more – returns to the Big Chair at the Roundtable to lend his considerable storytelling prowess to a steampunk fantasy set in the old west.


The tale is offered up by creageous Guest Writer, Robert Lewis, who's tale of demon hunters trying to find sanctuary in the American west proves to be a catalyst for a truly memorable brainstorming feast. How could it be otherwise when the mighty Alasdair Stuart joins us in the co-host chair? Together, David, Alasdair, and myself launch into an inspiring exploration of Rob's tale, unearthing vast expanses of writerly goodness and a mother lode of Literary Gold. The goodness begins, when you hit that "PLAY" button (and if you missed David's exceptional 20 Minutes With… interview, well I suggest you do something about that)('cuz it's amazing).
PROMO:  The Dead Robots' Society Podcast
Workshop Episode 93 (Guest Host: David Nickle)
[caution: mature language – listener discretion is advised]

Podcast: Download (Duration: 1:05:54 — 90.6MB)
Share your comments to this (or any) episode over at 
the RTP Forum
!
Check out this and all our episodes on iTunes
 and on 
Stitcher Radio
!
David brings a whole new level of "awesome"…
He has a short story on Tor.com (releasing Jan 20) called "The Caretakers" (edited by Ellen Datlow, cover by Greg Ruth)
The sequel to Eutopia (titled "Volk") slated for 2017
Knife Fight and Other Stuggles continues to rock bookshelves eveywhere
He'll be attending Adastra in Spring 2016
His blog (called "The Devil's Exercise Yard"), is a superb starting point to explore his world, as are his Goodreads page and his Amazon Profile
GUEST WRITER: Rob Lewis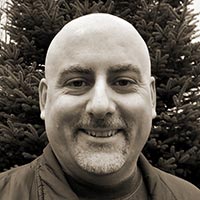 Follow Rob on Twitter!
Alasdair Stuart… find him (it's not hard, he's EVERYWHERE)