Tim Waggoner – author of "The Winter Box
", "Darkness Wakes
" and more – returns to the Big Chair at the Roundtable to lend his considerable workshopping mojo to a take of demonic possession, betrayl, and manipulation.
Workshop Episode 101 (Guest Host: Tim Waggoner)
[caution: mature language – listener discretion is advised]
Podcast: Download (Duration: 1:04:30 — 88.7MB)
We have a FORUM! Share your comments to this (or any) episode over at the RTP Forum!
Check out this and all our episodes on iTunes and on Stitcher Radio!
Tim Waggoner is adding stories to the world…
Guest Writer: Kaitlin Nichols (author name: Kaitlin R. Branch)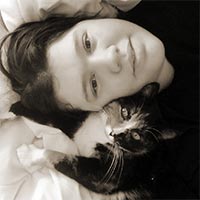 Check out her Amazon listings:
 Co-Host Samantha Murphy