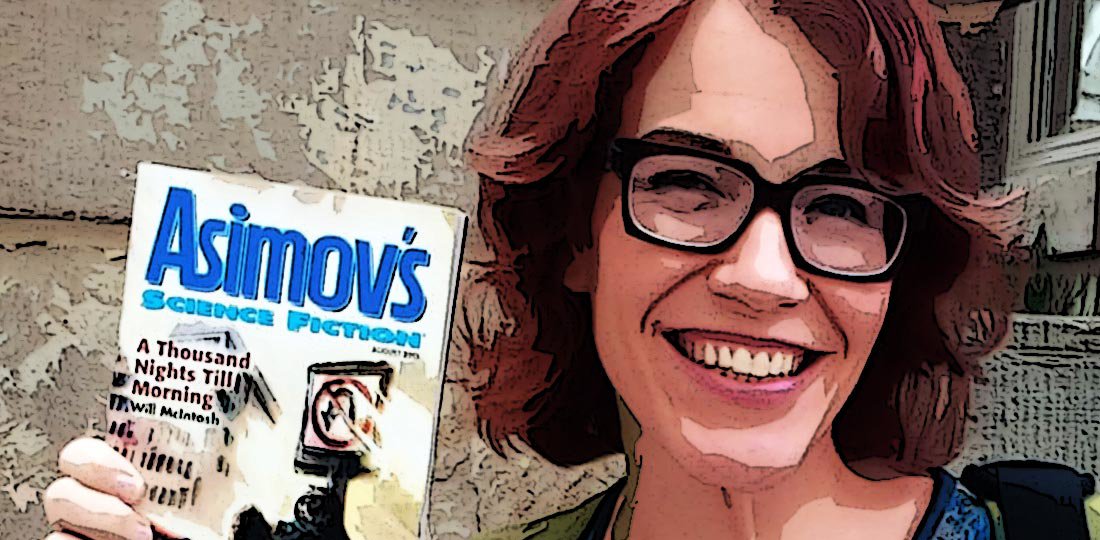 Kelly Robson – author of the Nebula-nominated "Waters of Versailles" (published by Tor.com) and many other marvelous tales – has lived a life in preparation of embracing her writerly passions. Her diverse and extensive experience coupled with her genuine love and reverence for storytelling give her an utterly unique and authentic voice, a voice that infuses her stories (which, time and again, are recognized for their excellence).
With the marvelous 
Marie Bilodeau
 in the Co-Host chair, we have a marvelous conversation with Kelly exploring the qualities of fine non-fiction and its value to a writer, struggling with self-doubt and giving yourself permission, golden nuggets of writerly wisdom acquired from others, the secrets of scene-craft, and more. So much writerly goodness… just a "PLAY" button click away! (
and be sure to check out Kelly's awesome Workshop Episode!
)
Showcase Episode: 20 Minutes with Kelly Robson
[caution: mature language – listener discretion is advised]
Podcast: Download (Duration: 46:51 — 64.5MB)
We have a FORUM! Share your comments to this (or any) episode over at the RTP Forum!
Check out this and all our episodes on iTunes and on Stitcher Radio!
Kelly's presence is a delight of the Internet…
Kelly's Website is filled with awesome, including her appearances, thoughts of the writerly arts, and general fabulousity… make the scene!
Her body of work (including the numerous anthologies and Best Ofs she's appeared in) is featured on her Amazon Page
And check out the books she references in the interview:
Co-Host Marie Bilodeau