Hi, everyone! This is K.T. Bryski, author of Hapax: an end-of-the-world fantasy from Dragon Moon Press. I'm thrilled and honoured to be writing this post; my thanks to Dave and Brion for having me here!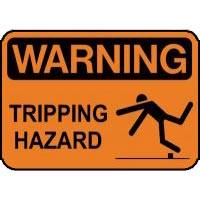 So, there I was: writing the first scene of the first draft of Hapax. I was bright-eyed and innocent, the scene zipping along beneath my fingers. My monks were preparing to hold vigil to see if the Apocalypse was nigh (spoiler: it was). I had a plot outline, I had character notes, I had worldbuilding…
And then, I realized.
I had forgotten to figure out the monks' hierarchy. I had no idea who or what their leader was.
Oops.
Don't Panic
Discovering a mistake or an omission in the middle of writing is not the nicest feeling. Especially if things have been running smoothly up to that point. Still, resist the urge to hit the "delete" key right away. As they say, necessity is the mother of invention. Bring on spur-of-the-moment creativity! (more…)