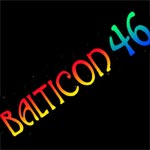 The episode wraps up our presentation of the answers to the question (which we began in this episode):
"Is talent something you're born with, or is it something you acquire?"
I asked thirteen authors that question.  In Part I we heard from six of them and in this episode we hear from the final seven.  Again, Brion and I can't help ourselves and we wax philosophical about the insights offered in each one.
[caution: mature language – listener discretion is advised]
Podcast: Download (Duration: 41:21 — 37.9MB)
Check out this and all our episodes on iTunes…
In this episode: