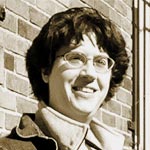 Alicia E. Goranson's literary gifts have engendered both marvelous prose and engaging scripts for both stage and audio production. In fact, her recent audio production – "The Mask of Inanna" – just won to 2012 Parsec Award for Best Speculative Fiction Audio Drama (Long Form)! We're delighted to have her join us for 20(ish) minutes to share her thoughts on character development, the unique challenges (and delights) of writing prose versus scripts, and more! Come get your weekly share of writerly goodness! (and swing back for Alicia's Workshop Episode airing September 11th!)
PROMO: The Weekly Podioplex Podcast

Showcase Episode: 20 Minutes with Alica E. Goranson
[caution: mature language – listener discretion is advised]
Podcast: Download (Duration: 32:05 — 22.0MB)
Check out this and all our episodes on iTunes and on Stitcher Radio!
Episode Breakdown
01:30 – Alicia's fabulous intro…
05:35 – How did you approach the process of deconstructing the superhero vibe for your novel "Supervillains"?
06:15 – My initial inspiration was how transgendered people are vilified in contemporary culture
07:10 – My biggest issues were the "superheros"… I wasn't able to get into their heads
07:30 – Everyone else was based off actual people I knew
07:40 – I think of it like putting the characters into a glass bottle, shake it , and see what happens
08:00 – For me, the best advice (for character building) would be to start with someone you know
08:25 – Normally I start by creating conversations in my head, and through that simulation I figure out what works and what doesn't
09:15 – Audio drama is a natural progression for me… I'm always considering how something sounds aloud
09:35 – Do you do a lot of "side writing" and backstory to prepare?
10:00 – It depends on the project, in a lot of cases yes.
10:05 – I find it's not as useful as putting two characters with plot and agency into a situation
10:35 – I like to pre-write scenes to make sure the characters have room to breath
10:50 – When something develops that you didn't expect, you know you have your characters defined enough to exist like their own AI
 12:00 – When a character "speaks" on its own, where do you think that comes from?
12:30 – There's a lot more going on in your head than you can consciously access
12:55 – Writing is like jazz… whatever happens, just accept and go with it
13:10 – My work is very stylized but I'm trying to connect to real-life exchanges
13:40 – You have to trust yourself and be able to let several characters do what they do in your head
14:25 – PROMO: The Weekly Podioplex Podcast

16:10 – Good characterization is not necessary for every story
16:15 – In some genre work, the facination is characters behaving as archetypes moving through a defined cycle
16:45 – All writing is fetish… plot fetish, character fetish, POV fetish, etc
17:00 – Whatever your committed to communicating with your reader is a valid focus for you
19:15 – What do you see the benefit of writing within a community or writers group?
19:45 – First, it gets you used to deadlines
20:20 – It also gives you someone – a reader – to aspire to
20:55 – What is the difference for you between writing scripts and writing stories
21:55 – Audio dramas are set up like a TV show with sets and blocking and everything is described through the characters or sound
22:25 – In a novel you are working with a flow of words and the ideas aligned to a theme
23:25 – There's a lot more potential for fleshing out a world in writing than in audio
23:35 – I think the biggest difference is "direction"… you have different set of priorities regarding how the reader will experience the story
24:15 – Do you have a preference?
24:20 – I've done a lot more research into the novel, but I'm getting there withthe audio drama
24:35 – My personal preferences are for very broken characters ("A Scanner Darkly")
25:40 – As you look forward in your career, what is your objective and what are you striving for?
26:00 – I see cultural wasteland in terms of writing that speaks to a whole segment of the world (LGBT, Autistic, etc)
26:25 – I want to make heroes for them all, I want to make honest aspirational fiction
27:00 – I also want to show that you have power over the structures that appear to have power over you