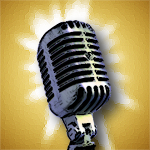 We conclude our anniversary celebration with a remarkable workshop worthy of the first year of our quest for Literary Gold.
We have our returning Guest Host, J. Daniel Sawyer – author of sweeping sci-fi thrillers, rich and complex mysteries, comprehensive guides and resources for writers, and so many more artistic and literary explorations – lending his substantial vision and experience to the workshop. Add to that the articulate and insightful John Mierau, another veteran Guest Host of the Roundtable and crafter of exquisite tales with casts of nuanced and complex characters. With these two creative trailblazers as our guides we launch into a workshop… of my story!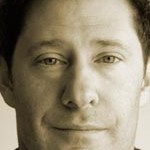 My tale of a young woman's shame in denying her child an honorable death in a culture that reveres their sacrificed innocents spawns a remarkable discussion, affirming once again our decision to bring seasoned and experienced authors to the table. Dan, John, and Brion all helped reveal layers of both the story AND my approach to it that gave a new appreciation of my own process and the depth of the story I had undertaken. In short, it was a smorgasbord of Literary Gold. (and you can load your plate with more fabulous insights at Dan's Showcase Episode AND you can check out John's Past Showcase and Workshop Episodes as well)

PROMO: Geek and Sundry's "The Storyboard" with Patrick Rothfuss

Anniversary Episode, pt II (Guest Hosts: J. Daniel Sawyer and John Mierau)
[caution: mature language and themes – listener discretion is advised]
Podcast: Download (Duration: 1:05:37 — 45.1MB)
Check out this and all our episodes on iTunes and on Stitcher Radio!
And from Masters Sawayer and Mierau…
Dan Sawyer:
7 new paperbacks!

"Ideas, Inc.", "Making Tracks", and "Frockcoat Dreams" (expanded from the e-book edition with new essays and poems) are all available as paperbacks!
Lantham Novels #2 ("Ghostly Christmas Present"), #3 ("Smoke Rings"), and #4 ("Silent Victor")
"Throwing Lead" and "Suave Rob's Double X Daring Do" will be arriving in paper form as well

Many of the audio books scheduled for last year will be hitting the podosphere very soon
Lantham #5 ("He Ain't Heavy") to be released in May 2013
Antithesis #3 is in the works
Half done on a YA Adventure "The Summer Town" and a YA Fantasy "The Auto Motive"
Upcoming Kickstarter campaign for the full-cast audio production (with original music from Danny Schade) of an unpublished Gail Carriger Sci-Fi tale titled "Crudrat".
Conventions:
MAYBE Balticon (Baltimore, MD May 24-27)!
John Mierau
Get swept up in the intensity of alien conspiracies in the Enemy Lines Series: "Subversion" and "Infiltration"
And definitely check out John's Website for a wealth of audio fiction, interviews, and more!