[NOTE: The Roundtable is still on Indefinite Hiatus. Content – like these Dialogues – will be released into the feed as time and circumstances allow. Thanks for your patience and understanding]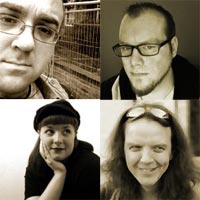 Welcome the very first Roundtable Dialogue, where a panel of knowledgeable, articulate, and experienced creative get together to discuss various intriguing topics.
Given the name of this podcast, you'd think we'd have twigged on this format a long time ago. While it's not particularly bold in terms of formats, but we hope the topics and the people will more than compensate.
The overarching theme of the RTP Dialogues is "examining the new face of storytelling". So much has changed in the realm of literature and media – and continues to evolve at a frantic pace – that we think there's a need to put on the breaks for an hour and take a hard look at what's happening, what it means, and how we as storytellers can make the most of it.
This first Dialogue is a great experience of just that…
Brion and I are joined by authors Colin F. Barnes, Alasdair Stuart, Starla Huchton, and Stephen Godden to discuss the challenges of writing near-future scifi in a world where science fact keeps out pacing our imaginations. Along the way we manage to debunk the reported "death of cyberpunk" as well as explore the sources of the trend towards genre mash-ups.
As one might expect from a gathering of such astonishing creators, the discussion fairly crackles with startling insights, new perspectives, and an epiphany or two. Before you hit the play button, wrap your head in an Ace bandage… your mind is about to be blown. Enjoy!
The Roundtable Dialogues #1:
Near-Future SciFi and The "Death" of Cyberpunk
[caution: mature language – listener discretion is advised]
Podcast: Download (Duration: 1:04:20 — 44.2MB)
Check out this and all our episodes on iTunes and on Stitcher Radio!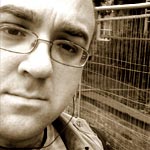 Alasdair Stuart on the Web: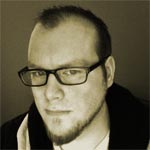 Colin F. Barnes on the Web: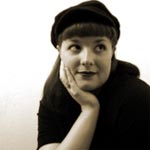 Starla Hutchton on the web: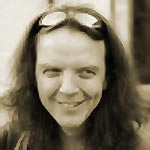 Stephen Godden on the Web: