Andrew Weston is a great many things – scholar of astronomy and law, combat and law enforcement veteran – and he weaves all these in his work as a storyteller. His most recent work – "The IX
" from Perseid Press – combines the best of his experience into a compelling and epic scifi thriller. So when the opportunity arose to sit down with him to explore his craft, we jumped at the chance.

Joined by author/podcaster/radio personality, Mike Luoma, as my co-host, we enjoy a delightful 20(esque) Minutes of writerly discourse with Andrew, exploring his love of speculative fiction, how to craft effect combat scenes, his collaboration with Janet and Chris Morris, and more. Writerly goodness abounds… just click that "PLAY" button! (and you won't want to miss Andrew's Workshop Episode!)
Showcase Episode: 20 Minutes with Andrew Weston
[caution: mature language – listener discretion is advised]
Podcast: Download (Duration: 38:04 — 52.3MB)
We have a FORUM! Share your comments to this (or any) episode over at the RTP Forum!
Check out this and all our episodes on iTunes and on Stitcher Radio!
Andrew in the world…
His website is an excellent showcase of his work!
His Amazon Page contains the full scope of his literary canon.
Mike Luoma is rockin' the world…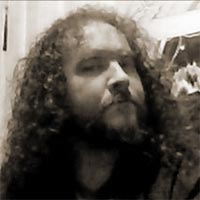 And there's also these bits of literary fabulousity…