He was our first Guest Host and now the first person to BE a Guest Host three times. But it's always worth it… J. Daniel Sawyer – author of "Predestination
", "The Resurrection Junket
", "Making Tracks: A Writer's Guide to Audiobooks (and How to Produce Them)
" and much more – is a rare combination of deep knowledge, savvy business, and writerly mojo.

Joined by Mighty Mike Luoma (of the "Glow in the Dark Radio" podcast), we engage Master Sawyer in 20(ish) minutes of superb writerly discourse, exploring how to prepare and develop a multi-book story arc, the value of using screenplay structure for developing stories, how to assess the storytelling format, and more. The writerly goodness flows as soon as you hit that "PLAY" button (and check out Dan's fabulous Workshop Episode)
Showcase Episode: 20 (More) Minutes with J. Daniel Sawyer
[caution: mature language – listener discretion is advised]
Podcast: Download (Duration: 44:40 — 61.4MB)
We have a FORUM! Share your comments to this (or any) episode over at the RTP Forum!
Check out this and all our episodes on iTunes and on Stitcher Radio!
JD Sawyer on the internet…
His website is fairly overflowing with marvelous tales, sage advice, and intriguements

.

His Amazon Page articulates the full range of his storytelling prowess.
Mike Luoma is rockin' the world…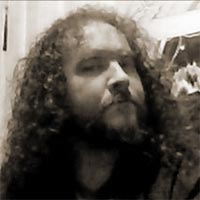 "Alibi Jones and the Hornet's Nest" is wrapping up on Mike's fabulous Glow-in-the-Dark Radio podcast. Get you some!
He's putting the polish on the second issue of his comic "Red Hot" (which sounds fabulous)
And there's also these bits of literary fabulousity…