David Nickle is a singular and unforgettable voice in speculative fiction. His stories disturb and unsettle readers deeply and in ways that linger long after the last page is turned. His works have appeared in editions of The Year's Best anthologies and won prestigious awards… speaking with him, you can hear the reverence for the writer's craft in his words, a reverence that drives him to write uncommon stories and hold himself to the highest standards.


Joining me in the co-host chair is another champion of superlative fiction, Alasdair Stuart, the visionary captain of the Escape Artists podcasts and articulate scribe in any medium that involves storytelling. Together, we engage David in 20(ish) minutes of writerly discourse, exploring how one introduces "atmosphere" into a story, the value of writer's groups, the merits gained by cultivating a critique's aesthetic, and more. It's an inspiring conversation fraught with writerly goodness… just click play and let the awesomeness ensue (and do not miss David's epic Workshop Episode!)
PROMO:  Alba Salix, Royal Physician, a fairytale comedy for the ear (by Eli McIlveen)
Showcase Episode: 20 Minutes with David Nickle
[caution: mature language – listener discretion is advised]
Podcast: Download (Duration: 42:27 — 58.4MB)
We have a FORUM! Share your comments to this (or any) episode over at the RTP Forum!
Check out this and all our episodes on iTunes and on Stitcher Radio!
David brings a whole new level of "awesome"…
His blog (called "The Devil's Exercise Yard") goes beyond the "what's new" vibe and offers marvelous insights into writing, speculative fiction, and the world at large… well worth exploring!
Between his Goodreads page and his Amazon Profile, you'll find most of his literary canon.
Alasdair Stuart… find him (it's not hard, he's EVERYWHERE)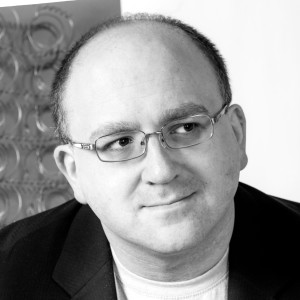 His blog is a veritable cornucopia of insights, wisdom, humor, and food (yes food). Go for the words, stay for the good vibe.
He's the evil genius of Escape Artists, creators of EscapePod, Podcastle, and Pseudopod(which ran Mr. Nickle's short story "Knife Fight" last year)
Check out Mothership Zeta, the latest Escape Artists imprint
He also blogs for Bleeding Cool and SFX too!
And there's also THIS bit of literary fabulousity…