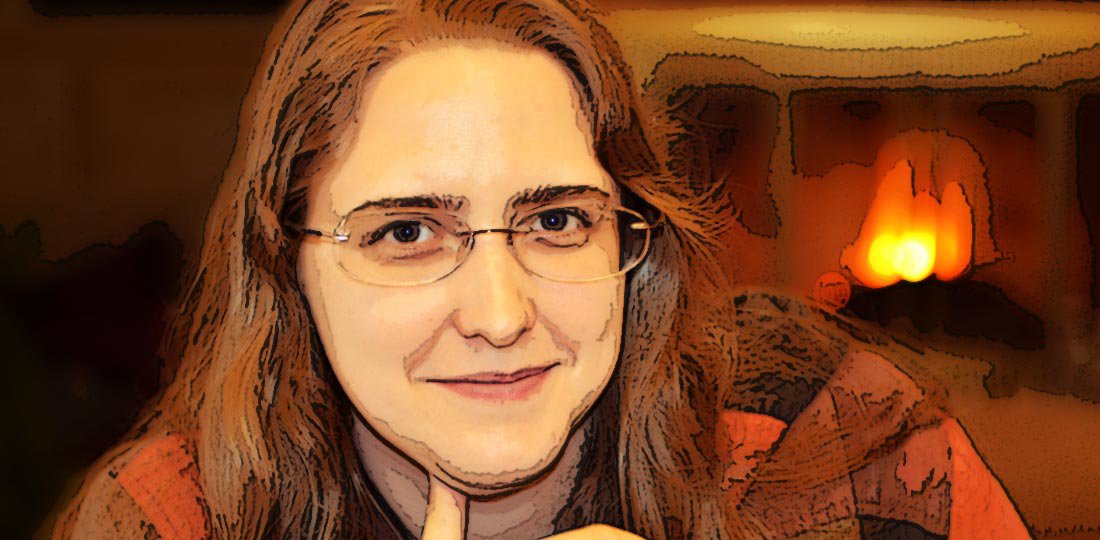 To meet Ada Palmer – scholar, composer, and author of the astonishing and richly-acclaimed "Too Like the Lightning
" (and so much more) – is a singular experience. Her life is a vibrant tapestry of creative and academic passions that she weaves together at every opportunity. The delight and wonder she has for the world radiates from her and you can't help but get caught up in the excitement.
I'm joined by the remarkable Melanie Meadors in the Co-Host chair (a multifaceted jewel of nerdish mojo), and together we indulge in (far more than) for 20 minutes of writerly discourse with Ada, discussing the optimal skill set for a student of the writerly arts, Ada's fascination with speculative fiction, the challenges of writing short fiction, and more. All this writerly fabulousity can be yours with a mere click of a "PLAY" button! (and be sure to check out Ada's outstanding Workshop Episode!)
Showcase Episode: 20 Minutes with Ada Palmer
[caution: mature language – listener discretion is advised]
Podcast: Download (Duration: 51:06 — 70.3MB)
We have a FORUM! Share your comments to this (or any) episode over at the RTP Forum!
Check out this and all our episodes on iTunes and on Stitcher Radio!
Ada weaves a Tapestry of Awesomeness on the Internet…
Co-Host Melanie Meadors